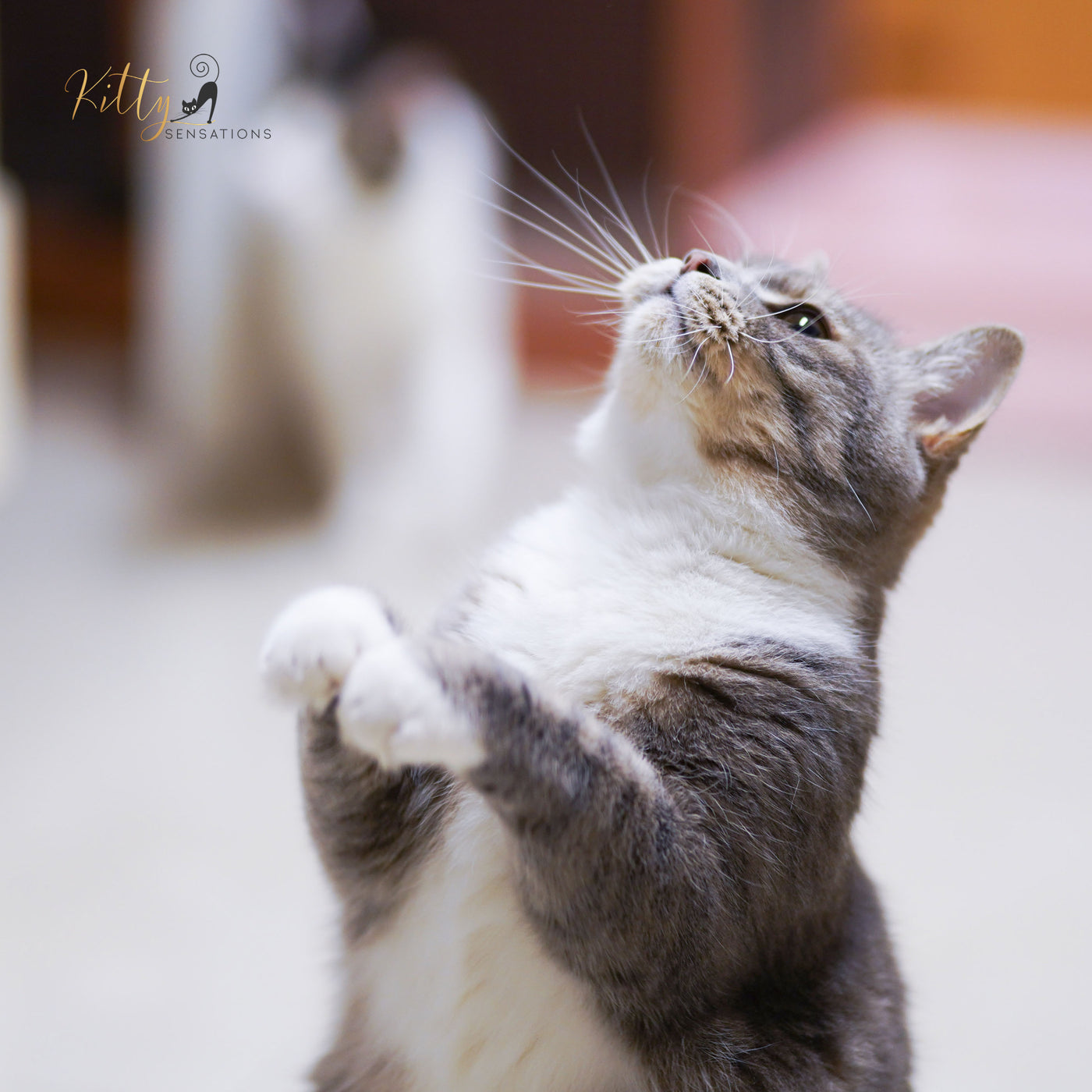 Win exclusive cat jewelry
Cat Photo Contest!
Send us a picture of your cat for a chance to win two of our signature Custom Cat Necklace, Bracelet, or Keychain
Calling all feline enthusiasts! We have something truly delightful and, dare we say, "purr-fect" for you. KittySensations is holding an enchanting Cat Photo Contest. This unique event is for all cat lovers who believe their furry companions are worthy of the limelight. You're just a whisker away from winning exquisite cat-themed jewelry, so why not get involved?
The Contest
Our Cat Photo Contest is all about sharing and celebrating the charm and character of our beloved four-legged friends. If you think your kitty has the prowess to pose, or their captivating candid clicks are magazine cover worthy, then this contest is for you.
Enter by simply filling out the form below, submitting your name, email address, and most importantly, your favorite picture of your adorable cat. All entries will be showcased in a delightful gallery right here, giving everyone the opportunity to witness the array of feline fineness on display.
Whether you're a budding photographer or simply enjoy taking snaps of your pet, this contest gives you the chance to put your skills (and your cat's star power) to the test.
The Prize
Now, let's talk about the prize. Prepare for your heart to skip a beat - the winning photo's owner will be rewarded with two free pieces of our signature jewelry. We're talking about our Personalized Sterling Silver Necklace, handcrafted to capture the likeness of your cat. Not just one, but two necklaces, each modeled after the pictures of your choice. These remarkable creations, usually valued at $120, will be gifted to the winner, absolutely free. Imagine flaunting a stunning piece of jewelry modeled after your favorite feline – it doesn't get any better than this!
Rules
This photo contest is open to all cat lovers in any country. All you have to do is submit a picture of your kitty, past or present. It should be of YOUR cat, and the photo should only include one kitty. The winning photo should be creative, unique, well-shot, and above all, cute! Scroll to the bottom of this page to check out some cute cat examples. The last date to enter will be midnight on June 24th, Eastern Standard Time. We'll announce the winner on June 25, 2023. By entering the contest, you consent to us sending you confirmation emails and an email if you win. One person per entry please!
Are you ready for the challenge? It's time to let your cat shine in our spectacular Cat Photo Contest. Good luck!